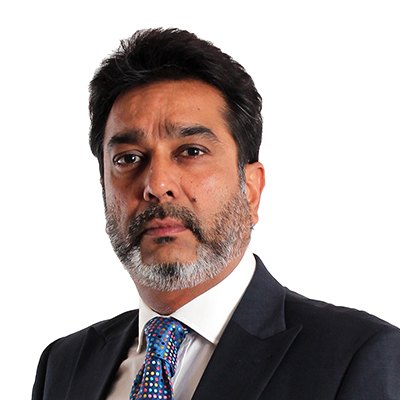 Dr. Thakker is the Chairman of the Kenya Healthcare Federation and the visionary founder of Avenue Healthcare, Unicare Holding (EA) and the East Africa Healthcare Federation.
Amit is one of East Africa's eminent and respected business leaders in the healthcare industry. Founder of Avenue Healthcare, which is a leading primary healthcare provider in Kenya, Amit has been awarded a winner of the best Kenyan entrepreneur in 1999 by Rotary International. An accomplished champion in healthcare management, he is well recognized for providing innovative and bold business cross cutting solutions in the health services and financing sector within Eastern and Southern Africa. With over 20 years of experience in operations, change management and business networking coupled with successes in challenging economies and cultural contexts, Amit has successfully spearheaded the establishment of medical and primary health organisations in various developing countries including Mozambique, Zimbabwe, Rwanda, Nigeria, Tanzania and Kenya. Dr. Thakker has exceptional leadership, team-building and communication skills. He possesses a strong academic background including an MBChB (Medical) degree from University of Nairobi and an eMBA from NIA Pune, India. His outstanding presentation skills have contributed to his success and he is also an award winner and the holder of The Chairman's Award with the Kenya Medical Association and Association of Round Table of Eastern Africa. He is a much sought-after speaker and mentor on social entrepreneurship, leadership and healthcare management having given talks all over the world. Amit is an avid reader and his favourite subjects include philosophy, leadership, innovation, business excellence and health systems management.
A recognised award winning medical doctor, entrepreneur and health sector champion, Dr. Thakker manages and is affiliated with several companies in the private healthcare space and also the Chairman of the EA Health Platform hosted by East Africa Business Council. He holds a Medical Degree from University of Nairobi, an eMBA from NIA in India and has completed Health Leadership training from George Washington University, USA.
He is the Co-chair of the Private Sector Advisory Panel through UNFPA, Private Sector Advisor with IntraHealth International at FunzoKenya (USAID), and Vice-Chairman of the Public Private Partnership, Health Kenya (PPP HK). He serves as a Board member with AMREF Flying Doctors, Eastern Africa Association, Africa Health Business Ltd among others
Dr. Thakker a notable member of YPO-WPO, has been accorded a Kenyan National award by Rotary International as the best entrepreneur in Kenya. Kenya Medical Association and Association of Round Tables in East Africa have honored him with top Chairman Awards.