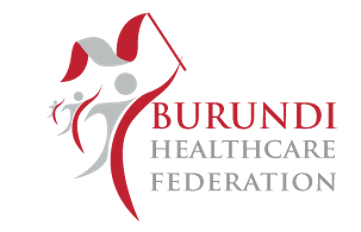 Burundi is a Sub-Saharan and East African landlocked country bordered by Tanzania to the north and south, Rwanda to the North and Democratic Republic of Congo (DRC) to the west. The country area is 27 934 sq.km with a population of 11 million predominantly living in rural area.
The industry sector in not developed and the country is importing goods via Dar Es Salaam Port (Tanzania) and Mombasa port (Kenya) and such goods are transported from the ports of Tanzania and Kenya by trucks. That's why there is a big movement of trucks coming from Tanzania and Kenya with few of them in transit to the eastern part of DRC.
If Covid-19 has taught us anything, it's that the virus spread at high speed and knows no borders.
Burundi has confirmed its first case of Covid-19 in April 2020 and since then the number of confirmed cases has increased and now as per 25 April 2021, date of wrapping up of the activity, the official report reached 3874 confirmed cases out of a total of 273 093 tested. Among the first 10 infected cases recorded there was one truck driver from Tanzania which makes truck drivers likely to face stigma during their trips and in the community.
Government and non-state actors in health sector need to act fast through active communication for informing the public on how the virus is transmitted and the measures for prevention and management in case of contamination.
Sensitization, Information and prevention messages related to Covid-19 are provided in French (official language) and Kirundi (local language) to which foreign truck drivers do not access due to language barriers while they constitute a source of contamination for their frequent travel across east Africa.
This crucial communication action is therefore hindered by language language barriers and fake news spreading.
That's why Burundi Healthcare Federation proposed the activity to Establish Information Points to Provide Information and Tips on Covid-19 to Truck Drivers and Border Staff Including Police on IPC and Sensitize the truckers to have their employers to provide PPEs and Hand sanitizers.
The project was submitted to African Economic Consortium (AERC) through KHF for funding and with budget amount was 17,557 USD. The timeline of implementation was from 25 November 2020 to 24 April 2021.
Project Objectives
The specific objectives of the activity are set as follows:
To provide in their own language timely and accurate communication to truckers and border staff which will among other things break the language barriers and counter the spread of fake news on Covid-19;
Raise awareness for behavior change amongst truck drivers and border staff and encourage them to observe the recommended measures of their respective governments for containing the pandemic
Coordinate and monitor the implementation of recommended measures;
Fight stigma in the community around truckers' route by providing accurate information.
The following activities are carried out:
Provided truckers, border staff and general public around with timely and accurate communication which will break the language barrier and counter the spread of fake/messages on Covid-19 by:

Identifying fake messages on Covid-19 and raise awareness on their negative impact.
Monitoring fake communication on Covid-19 in order to focus on them and make necessary corrections.
Mobile SMS development for tailor-made /translate existing information and prevention messages in Swahili, English, Kirundi and Lingala (messages on how civid-19 is transmitted, self-protection and protecting others, how to report infection cases during the trip, fighting stigma and solidarity.
Developed truckers' mobility tips for fight against the pandemic while traveling
Printed IEC materials to put at the border points of entry and distribute them at road sides along the routes.

Established the information points along the routes from entry points to destination where all information and mobility tips were provided in the trucker's language:

Sensitized the truck drivers on how to get PPEs and hand sanitizers as per OSH requirements;
Sensitized border staff and police to execute proactive Covid-19 operation while executing their mandate of managing truckers entering and exiting the country.
METHODOLOGY/PROCESS
Knowing that Covid-19 virus is travelling with the travelers, the activity of the project was narrowed and focused on after we had noticed that trucks movement cannot be stopped like other cross-border transport of passengers because they play a big role for the economy of Burundi as a landlocked country.
We further noticed that among the first ten cases of confirmed Covid-19 infections in Burundi, there was a truck driver from United Republic of Tanzania and border communities, communities along the routes and parking areas were very much afraid of truckers believing that they were likely to spread Covid-19. They were victims of stigma on their trip.
Unfortunately, the truck drivers could not access the information and preventive messages provided by the health competent authorities in Burundi because they don't understand the languages in which such communication is made, what was a challenge to them.
We worked in groups according to expertise areas of the team members and the nature of activities to be performed and the following special set of strategies were given to the teams by supervisors in order to build trust and reach the objectives set above:
Choose appropriate metaphors in communicating with truckers, border staff and Police
Use simple messages originated from official source
Provide specific description of desired positive and preventive behaviors
To be consistent in the messaging
Interact, drawing to much attention on misinformation that truck drivers are having from their country of origin and from social media
Correct misinformation
Express gratitude to truckers for the good job of maintaining the logistics functioning to build more trust
Acknowledge their concerns, hardship and express understanding
Express confidence in them showing you expect them to be able to adopt positive behavior toward prevention measures against Covid-19
OUTCOME / RESULTS
At the completion of the activity, we noticed that all truck drivers were wearing the masks all the way from entry points to Bujumbura city and carried hand sanitizers with them inside their trucks. Furthermore, border staff, Police and truck drivers are keeping adequate distance between themselves and when interaction with drivers is needed.
Since its beginning, the project has reached 17,600 truckers in total, 2,000 policemen and border staff and a number of people from border community who came for curiosity purpose but went with lifesaving messages. Truckers confirmed that they have stopped believing and sharing unverified information on WhatsApp and Facebook like before.
All those people reached by the project are certainly aware that they have to protect themselves and protect the community.
The project cost is US$ 17,557 and taking into account 19,600 total counted truck drivers, policemen and border staff, the ratio would be $0.89 which is not enough to treat one Covid-19 patient in case of infection in the case of statuquo.
Further the project reached more people in the community and the real number is more than that stated above.
LESSONS LEARNT
The low education level in the truck drivers' community is limiting the access to information in written formats.
We found that 32,7% of truck drivers were believing that Covid-19 was a myth based on false messages spread on social until we met them and provided correct information free from medical terminology and jargon in a concise manner.
Low level of literacy remains is a barrier to adhere to protective measures.
Truckers are likely to be in the group of high risk of stigma during their trip and in the community given that there are among the first ten cases of confirmed Covid-19 infections in Burundi.
The more we focused on them in this project, the more they noticed their big role in protecting themselves and protecting the community while keeping the logistics functioning.
Showing respect whiles providing information in a clear and concise manner free from complicated medical terminology and jargons built trust and gives good results and many observers appreciated the project methodology applied and some of them have expressed the will to duplicate the same.
EAC countries are having different Covid-19 policy responses in place.
CHALLENGES
Lengthy administrative procedure to get the approval of the activity.
Funds transfer delays caused both late payment of project expenses and extension of the implementation timeline which was initially planned from 25 November 2020 to 23 February 2021 but extended to 24 April 2021.
The low level of education of some truckers is a challenge when interacting with them on the new pandemic like Covid-19 because some don't access written material easily, making it necessary to use voice messages;
Scientific uncertainties about the new Coronavirus is the origin of doubts on modes of transmission and a number of truckers believed the virus was airborne;
The low level of knowledge of truck drivers is causing of low risk perception and negative attitude towards preventive measures against Covid-19 but at through interaction with our teams in their own spoken languages, the drivers understood that Covid-19 being a real threat to their community and to the entire world need the latter need to come together and fight mainly through prevention;
Religious beliefs also contribute to neglecting the prevention measures thinking that God will provide protection without initiating any preventive action from their side but we explained to them that since the humankind having been provided with intelligent brain by the same God, he has to observe protective measures in the same line with the God's will at the time of creation.
Countries crossed by cross-order truckers are having discrepancies in their Covid-19 response policies, what is likely to confuse travelers in general and truckers in particular on to how to comply with.
FUTURE STRATEGIES
To significantly mitigate the negative impact of miscommunication about Covid-19 circulating via social media, our recommendation towards the Ministry of Public Health and fight against HIV/AIDS is to use the same approach by creating and advertise a platform on social media (WhatsApp, Facebook, etc…) which can reach out various components of communities with official information not only in French and Kirundi but in the languages spoken in the region (English, Swahili& Lingala).
As the pandemic evolves, the outcomes of the project show that the same activity model can successfully be duplicated towards reaching vulnerable and marginalized communities like persons with disabilities including blinds and deaf dumb, pygmies, refugees and street boys/girls by designing appropriate and accessible language and communication tools so that they can get educated to protect themselves and their community as well.
To prevent cross-border transmission of the Covid-19, Burundi, Rwanda, Kenya, Uganda and DRC should harmonize their national policy responses on Covid-19 and share their experiences and best practices there of.
In the meantime, these countries may urgently put in place mechanisms to share information on Covid-19 response policies, regulation and guidelines, best practices and experiences in the implementation of various measures including establishing a cell of multisector experts whose role will be of monitoring efficacy and discrepancies in the policies, regulations and guidelines for reaching their harmonization.
Download the full report here.