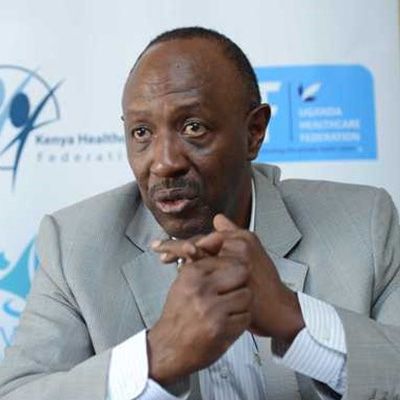 Dr. Nyirinkwaya Jean Chrysostome, is a physician, Gynecologist-Obstetrician. He is the Chairman of the Rwanda Healthcare Federation.
He set up La Croix du Sud Hospital in 1995, the first private Hospital founded that time in Rwanda which has a capacity of one hundred beds. Dr. NYIRINKWAYA also is a member of Rwanda Private Practitioners Association, Vice Chairman and member of Rwanda Society of Obstetrics and Gynecologists and Board Member of Hospital Kibagabaga. He is also member of many Associations as Rwanda Medical Association, etc.
Dr. NYIRINKWAYA has published two articles – 'Study on Antibiotic resistance of staphylococcus', and 'Reproductive problems among men are not little as rumored'.
Dr. NYIRINKWAYA was born in Burundi, Cibitoke and obtained his medical degree at Check Anta Diop University in Dakar-Senegal in 198, He worked in a family Clinic in Burundi after graduation. He then worked as Medical Director of Kigali District in Public Health sector where he stayed for 2 years and after He found his own Hospital.