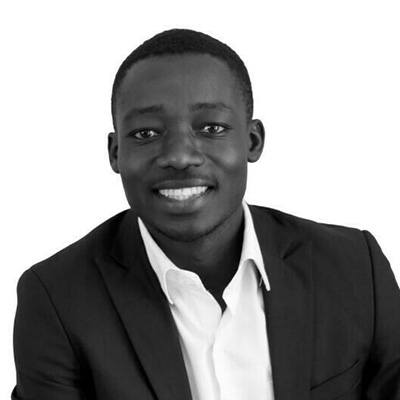 Odhiambo David is a Pharmacist with a BPharm degree from Jomo Kenyatta University of Agriculture and Technology (JKUAT), Kenya.
He works with Kenya Association of Pharmaceutical Industry (KAPI) as the Administrative Manager responsible for the coordination of office operations, policy and advocacy activities, stakeholder engagement and communication.
He earlier worked with Kenya Healthcare Federation (KHF) as a Project Associate where he supported the organization and coordination of the 8th East Africa Healthcare Federation (EAHF) Conference. During his tenure as a Project Associate he led the review of the KHF Strategic Plan 2020/2024 and updating of the organizational operation manuals.
Odhiambo is the Co-founder, Ryculture Health and Social Innovation, a forward looking social enterprise committed to improving access to healthcare services and promoting human capital development through health research, health advocacy, health communication, health systems strengthening and human capacity development.
Odhiambo doubles up as the curator of the African Pharmaceutical Network (APN) an initiative aimed at convening players in the African Pharmaceutical Sector for knowledge sharing, policy shaping and innovation nurturing discussions towards a robust pharmaceutical sector anchored on; reliable access to safe, efficacious and affordable quality medicines for the African people.
Odhiambo is an ardent health advocate with an inclination to pharmaceutical & health systems strengthening rooted on sustainable programming and value creation.
He believes he has a responsibility to God, the world and himself to make a difference for the wellbeing of humanity and this is a critical anchor in his vocation.