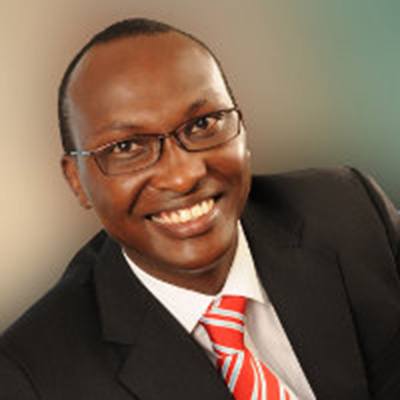 Mike Macharia is the Founder and Group CEO of Seven Seas Technologies (SST) Group, which he started at a precocious age of 25. He's a qualifed accountant with over 18 years experience in entrepreneurship, Chairman of the Kenya Information Technology & Outsourcing Society (KITOS), Chairman of the ICT Sector Committee for the Kenya Private Sector Alliance (KEPSA) and a founding board member and Vice Chairman of Endeavor Kenya, a subsidiary to Endeavour Global, which leads a worldwide movement in support of high-impact entrepreneurship.
From a tech start-up to a respected corporate organization in the African technology arena, Seven Seas has positioned it self and delivering transformational technology solutions in Healthcare, and Social Services.
His advocacy of social entrepreneurship has manifested itself through a series of Seven Seas Group initiatives. These initiatives continue to help orchestrate the delivery of good health and well being, create decent work for economic growth in addition to building human and intellectual capacity in industry, innovation and infrastructure, which all form part of the Sustainable Development Goals (SDGs), and Seven Seas mantra of transforming lives and changing communities. Some of the transformation projects include countrywide initiatives like Huduma, Kenya National Healthcare Automation among others.
In a speech to the Ugandan Parliament, Mike was acknowledged by the Kenyan President, Uhuru Kenyatta as one of the region's champion innovators citing the growth of (SST) Group. In the near future, Seven Seas intends to list in the Nairobi Stock Exchange as it unlocks value for shareholders which include Toyota Tsusho, Abraaj and invites other Kenyans to be part of the transforming Africa through technology journey.