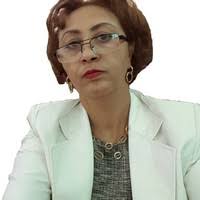 Mrs. Zelealem Fisseha is a Co Partner in Arsho Medical Laboratories Plc and has served as its Managing Director. She is co owner of Valdes Plc Medical Import and distribution Company and also has served in the company in different managerial levels.
Zelealem Fisseha re-establishes Arsho Medical Laboratory plc since she joins the company in 2002 and has served in different executive positions; restructuring it into one of the leading private health care institutions particularly in clinical laboratory with ISO 15189 Accreditation. Arsho is widely acknowledged as a pioneer in Medical Laboratory in Private health care practice in the country.
Zelealem Fisseha joined Arsho Medical Laboratories Plc from a Tax advisory and accounting Firm, where she was on a leading position. Before this she served in a managerial level in Valdes plc where she is co-partner.
Zelealem has served on the Ethiopia and Addis Ababa Private Health Facilities Association as a president and in the National Private Health care Forum.
She was born and Raised in Addis Ababa Ethiopia, graduated in Economics and Foreign Trade from Prague School of Economics VSE. She is married and has two wonderful daughters. One is a medical doctor graduated from Black lion Teaching Hospital in Addis Ababa Ethiopia and the second one is an architect to be graduated in 2017.