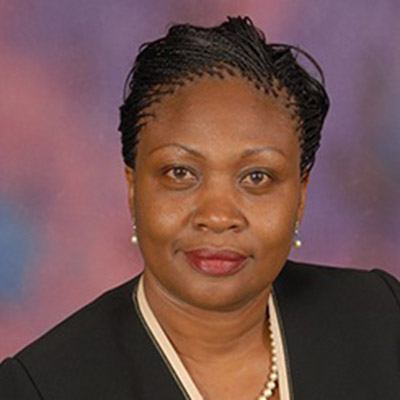 Rita Kavashe is the Managing Director of GM East Africa Ltd, reporting directly to the President and Managing Director of GM Africa & Middle East Operations. Rita received her bachelor's degree in Education from Moi University in 1991 and a Master's degree in Business Administration (MBA) from the University of Nairobi in 2005. Her career began in GM in 1995 in its East African operations, where she has worked for the last 21 years. During this time she has been exposed to critical aspects of our operation.
After a series of moves with increased responsibility, she was appointed the Sales and Marketing Director in April of 2006 and then Commercial Director in September 2008. During this time sales in the region grew by more than 30%. Furthermore, Rita was instrumental in achieving several awards for sales growth in the East African region.
In 2009, Rita was nominated to undertake a developmental assignment in South Africa for six months to develop an Export strategy for GM Sub Saharan Africa. In 2010 her role was expanded with dual responsibility as Managing Director for GM East Africa and Exports Director for GM Sub-Saharan Africa.
Rita also serves on a number of government committees and has played a leading role in Manufacturing, Roads and infrastructure Sectors with keen interest in quality and Safety.