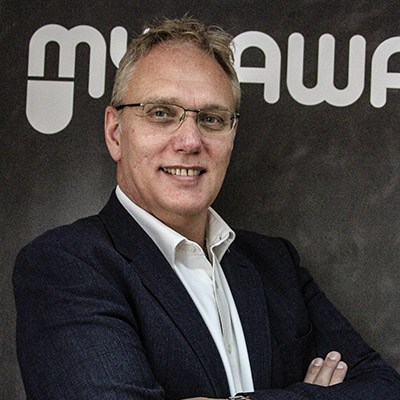 Tony joined MYDAWA in 2016 and was responsible for the launch in 2017 of this revolutionary e-health solution that puts the consumer at the heart of everything we do, to ensure quality products at an affordable price are consistently available to consumers, conveniently and with privacy, all from the palm of your hand.
Consumers can pay through Mobile Money, card payment or Health Insurance and have their products, delivered securely and free of charge directly to them at home or office, or to a place of your convenience where they can collect at a time that fits their schedule. Most importantly, they can be confident of the quality of our products because they are able to authenticate every pack through our globally unique authentication solution. This is all achieved through simplification and security within the supply chain.
Tony comes to the Pharmaceutical Industry with a successful technology background and is ably supported by a very strong Pharmaceutical team to ensure that we exceed all our Operational and Regulatory requirement to provide a fully customer focused solution.
Prior to MYDAWA, Tony was the Chief Operating Officer for Wananchi Business Services, responsible for driving growth across all sectors of the business. Before this he led Alcatel-Lucent East Africa and has been based in Nairobi since 2010. Internationally, he has also held numerous leadership roles across Europe focusing on corporate growth and transformation following a successful career in the UK Royal Air Force.
MYDAWA's most recent successes were to obtain Kenya's first ever Retail Pharmacy Licence from the Regulator for an e-retailer in 2018 and most recently becoming the first LegitScript certified merchant on the African continent.